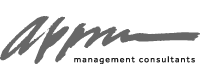 APPM is working towards making the Netherlands sustainable. We analyze energy issues and develop measures to mitigate climate change and we have extensive experience in translating policy into implementation.
Our motto is: Making the Netherlands More Beautiful. We focus on electric transportation, smart grids, sustainable development and regional ESCo's. We act as energy coaches, allowing us, as independent project managers, to build a bridge between implementation programs of the government and the clout of society and the business sector.
We are actively involved in the introduction of electric transportation in the Netherlands as initiators, advisors, experts, and managers of projects or processes. From the introduction of the first electric car in 2009, we have been actively involved with over a hundred electric transportation projects in the Netherlands and beyond.   Internationally we are active in the United States, Belgium and a number of other European countries.
We work for public and private clients, from energy companies, car manufacturers to the national government. We develop the electric transportation business plan for an energy company and outline an action plan for the national government. We aid provinces and municipalities in the development of a public charging infrastructure for electric vehicles. We promote regional cooperation, facilitate tender procedures for public charging infrastructure and are fostering a business model where the government, the market and grid managers can come together. Lastly, we are implementing new mobility concepts such as the introduction of electric taxis at Schiphol airport, electric boats and (electric) car sharing concepts.