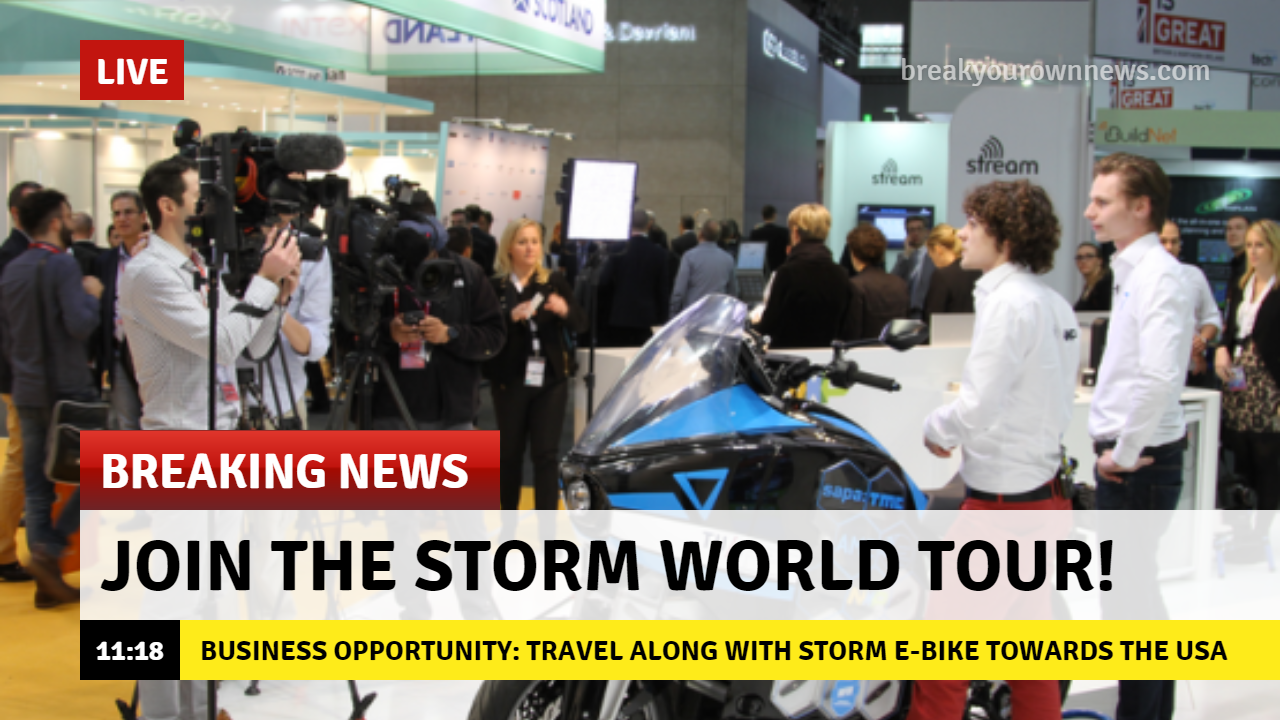 Apply now and join the STORM World Tour with your business!
STORM will depart on August 14, 2016 and start with the STORM World Tour. A team of 23 technical student, a filmcrew to make a documentary and the STORM e-motorcycle itself will cross the world. You can join the team to do business!
A journey to focus on Dutch and American innovation of electric mobility and to spread the word of electric mobility around the world. Within 80 days, a journey of 26.000 km should be completed. While the battery pack is charging, STORM will attend business to business events, schools, universities and governments to discuss e-mobility and to do business.
A beautiful opportunity to travel along with the STORM World Tour in specific area's of interest for your business. Coast2Coast eMobility and Brainport Eindhoven organize this trade and innovation mission to the West and East coast of the USA.
STORM at the West-coast from October 2-10 , 2016 (Seattle, Portland, Silicon Valley, San Francisco, Santa Cruz)
Matchmaking with companies of the West-coast
Smart eMobility Conference
Top Summit with policymakers in Sacramento
Visit UC Davis
Field visits Silicon Valley
STORM at the East-coast van 20 – 26 October (Ohio, Pittsburgh, Washington)
Matchmaking with companies of the East-coast
Smart e Mobility Conference
Top Summit with policymakers and politicians
Field visits
Interested? Check out the website www.stormhandelsmissies.com or send an e-mail to info@hiepractief.nl