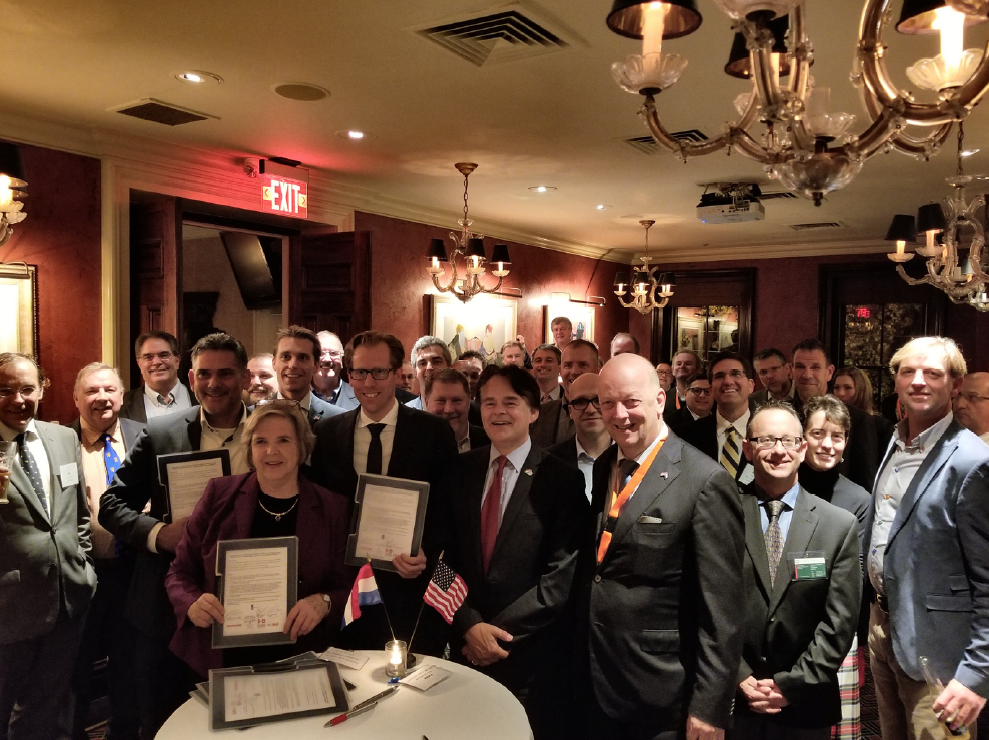 A mission by experts from the Netherlands to highlight what they have to offer in smart mobility solutions to key US partners, is taking place October 30 through November 5, 2017. The Dutch Embassy, the Consulate General in Chicago, Connect, Brainport Eindhoven and the Coast to Coast Smart e-Mobility from the Consulate in San Francisco, is organizing a working visit and economic mission to Montreal Canada, Detroit Michigan and Columbus, Ohio.
The City of Columbus is of particular interest because it was chosen in June 2016 as winner of the American 'smart city challenge', and will be investing 140 million dollars in smart and e-mobility solutions in the next few years.
After a recent visit by Columbus to the Netherlands after EVS30 in Stuttgart, these contacts are now further strengthened with a return visit to policy makers, companies and universities. The goal is to bring the Netherlands into the spotlight and begin collaborating on projects, thus creating opportunities for US and Dutch companies. For this reason, the Province of Noord-Brabant, has signed an Addendum stating that they formally join the MoU which was signed last year with Ohio State University, for expert exchanges, student exchanges, and joint planning with the City of Columbus.
Growth opportunities for the automotive industry
The automotive sector forms an important area of interest and economic support in the municipality of Helmond and the Brainport Eindhoven Region as a whole. Brainport is exploring various opportunities to internationally position regional automotive companies and the Automotive Campus with a specific international programme. Research by Automotive NL shows that most opportunities for growth in the automotive industry are to be found in the US, Canada and France. Given this background, a Brainport delegation executed a factfinding visit to Canada and Columbus in June 2016 and October 2017. This led to further cooperation with Columbus, further aided by the STORM electric motorcycle around-the-world tour as a starting point for a comprehensive working visit by various regional representatives from the automotive sector. The Vice Governor the Province of Noord-Brabant, Mr. Christhophe van der Maat, together with Mr. Daan de Cloe, Director AV at TNO are leading the delegation on their visit and attend the events organized ITS 2017 in Montreal in Canada.