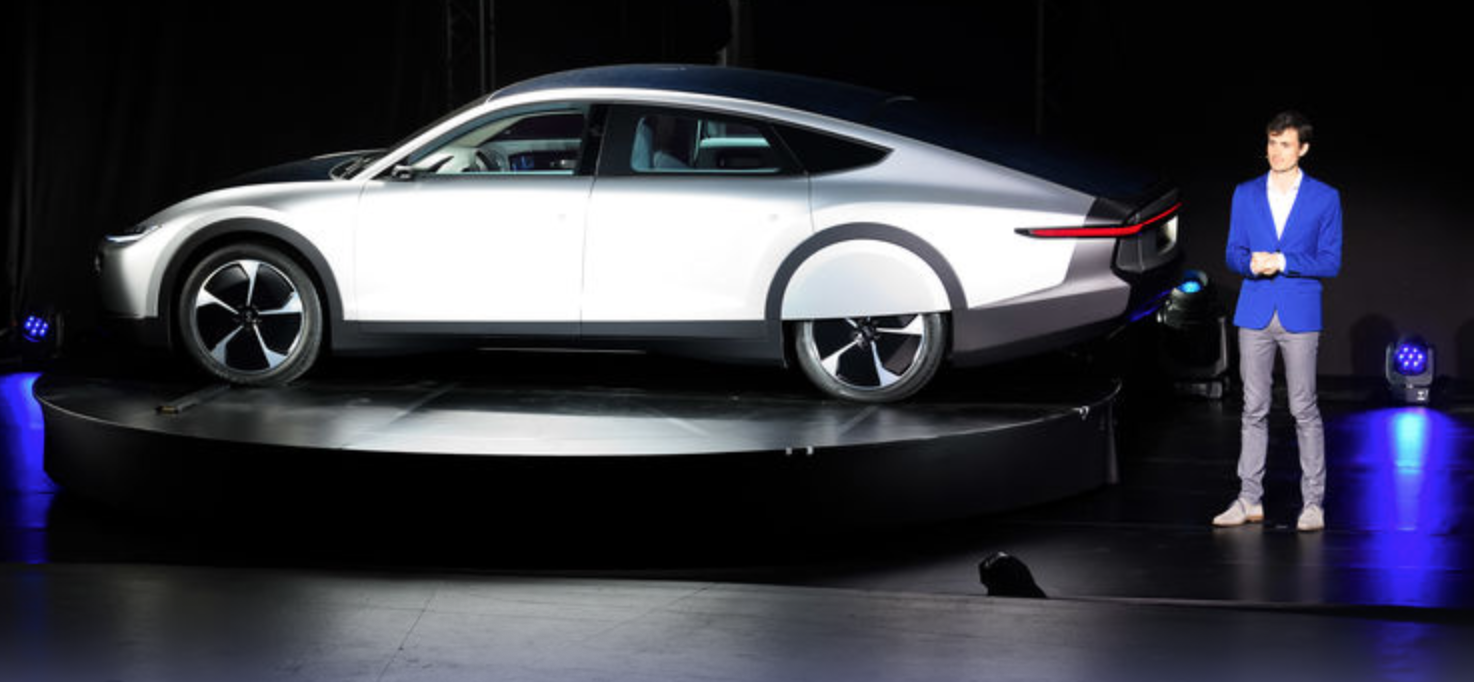 Dutch electric-vehicle startup Lightyear has unveiled a prototype of its first model – a solar electric car called the 'Lightyear One' with a range of 450 miles.
While the One is primarily charged by plugging in like any other electric model, it also incorporates roof-mounted solar panels in order to boost range and cut down on the amount of stationary plug-in charging required.
The company has applied a philosophy of 'ultra-efficiency' in designing the car, concentrating on making it as light and aerodynamic as possible, in order to extract more range from a relatively small battery.