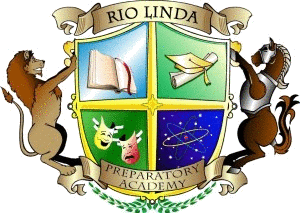 "Stella goes USA" visits Rio Linda Preparatory Academy, California
SMUD and Coast to Coast e-Mobility will show 10-14 years old students the latest on electric mobility
 September 18, 2014, Sacramento/Rio Linda, CA. –– Coast to Coast e-Mobility liaison for e-Mobility knowledge, innovation and business between the US and Western Europe and Sacramento Municipal Utility District (SMUD), the local electric utility, announce that "Stella," the world's first solar-powered, energy positive family vehicle will visit the Rio Linda Preparatory Academy, a Middle School for 10-14 year old children.

After its national debut at ITS[c1]  World Congress[i] in Detroit, September 7-11, Stella will demonstrate the benefits of EV's, solar technology and vehicle-to-vehicle (V2V) communication in California. On Thursday September 18th, Stella will travel to the State Capitol in Sacramento and to Rio Linda Preparatory Academy where SMUD and Coast to Coast e-Mobility will help create awareness for cleaner and smarter transportation solutions.
Designed by students of Solar Team Eindhoven at the Eindhoven University of Technology (TU Eindhoven) in The Netherlands, Stella can drive almost 500 miles on a single charge and is both CO2 neutral and energy positive, producing twice as much energy as it consumes. Stella highlights NXP[c2] 's and IBM's Vehicle to Vehicle technology[ii] and next-generation urban mobility solutions to address the current and future mobility needs of mega cities. Solar energy is perfectly suitable for daily use of cars and Stella easily complies with all electric car standards.
Stella was built in the Dutch Province of Noord-Brabant. The Brabant region is a place where the business community, knowledge institutions and government bodies, the so-called triple helix, structurally cooperate in national and international networks to stimulate innovative entrepreneurship. Stella and its travels on the West-Coast are a perfect example.
Lex Hoefsloot, Team Leader of Solar Team Eindhoven says: "With Stella we want to show the world what the car of the future would look like. We are very happy to bring it to the School in Rio Linda, California and share our knowledge with the young children".
"We've very excited because this visit directly aligns with our sixth grade science content standards and our newly adopted Common Core State Standards," says Principal Maria Sevilla. "This is a great opportunity for our Project Lead the Way (pre-engineering program) and Mathematics, Engineering and Science Achievement (MESA) students to talk to the Stella team and learn about the importance of utilizing alternative energy sources."
Bill Boyce, Supervisor of the EV program at SMUD says: "SMUD made its original commitment to alternative fuel transportation 25 years ago in 1989. Concepts like the Stella advance the technology, to  help improve the air quality in the Sacramento region and reduce dependency on oil in the future. SMUD was moving in this direction even before climate change and became a high-profile issue. Environmental leadership is one of the SMUD Board's core values."
Peter van Deventer, Diplomatic Liaison and Director of Coast to Coast e-Mobility says: "The greatest feature of Stella is that it speaks to the imagination of mankind. With the presence of Solar Team Eindhoven at Rio Linda Academy we wish to inspire the children to help find their solutions for many of today's global challenges like climate change. And, hopefully it will help them to choose Math&Science"
Stella's visit to the U.S. is the result of a major collaboration of US and Dutch partners including Brabant Development Agency (BOM), GEFCO/Delmar International, IBM, NXP, Province of Noord-Brabant, Solar Team Eindhoven, TU Eindhoven and Coast to Coast e-Mobility.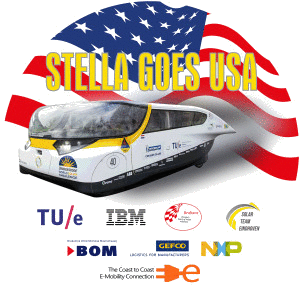 ABOUT SMUD
As the nation's sixth-largest community-owned electric service provider, SMUD has been providing low-cost, reliable electricity for more than 65 years to Sacramento County (and small adjoining portions of Placer and Yolo Counties). SMUD is a recognized industry leader and award winner for its innovative energy efficiency programs, renewable power technologies, and for its sustainable solutions for a healthier environment. SMUD is the first large California utility to receive more than 20 percent of its energy from renewable resources. For more information, visit smud.org.

ABOUT COAST-TO-COAST E-MOBILITY
The Netherlands and West Coast of the US face many similar challenges on air quality, oil dependence, job creation, congestion and sustainable urban regions. Transportation is mainly responsible but also offers great opportunities for change and growth. E-Mobility is one of these promising opportunities.
As far as e-Mobility: California and The Netherlands are global leaders. In 2013 Mr. Matt Rodriquez, Secretary of the California Environmental Protection Agency, and Mrs. Wilma Mansveld, Secretary of the Dutch Ministry of Infrastructure and the Environment signed a bilateral agreement on e-Mobility cooperation and stimulation. In addition, the California Plug-In Electric Vehicle Collaborative and Coast to Coast e-Mobility signed a multi-year agreement to cooperate on knowledge transfer and business development.
"The Coast to Coast E-Mobility Connection" (C2C), a public-private partnership, aims to promote knowledge and innovation exchange between Dutch and U.S. governments, universities and companies; to strengthen bilateral relations between decision-makers; and, to help position private organizations in relevant e-Mobility markets.
In April 2013, C2C set up a dedicated Holland E-Mobility House, located within the Netherlands Consulate General in San Francisco, to organize seminars, trade missions, study tours and other programs to support the partnership's aims. C2C communicates news related to developments in e-Mobility in the US and the Netherlands through various channels. Through its role as "liaison" C2C has a unique positions for many stakeholders.
C2C now represents 20 partner organizations: Allego, MRA-electric, APPM, Athlon Car Lease, Brabant Development Agency (BOM), De Lage Landen, Eindhoven University of Technology, e-Traction, Ministry of Economic Affairs, NSOB, PROOV, Province of Noord-Holland, Rabobank, Rotterdam University, Spijkstaal Elektro, Tacstone Ventures, UCDavis, WUR and ZERO Motorcycles.
Check online for updates on Stella's progress: www.coast2coastEV.org

CONTACT INFORMATION
Dr. Peter van Deventer MPA, Diplomatic Liaison and Director
E: petervandeventer@gmail.com
W: www.coast2coastEV.org
P: +1-831-295-9120 / +31-6-1860-9420
---
[i] Intelligent transportation systems (ITS) are advanced applications which, without embodying intelligence as such, aim to provide innovative services relating to different modes of transport and traffic management and enable various users to be better informed and make safer, more coordinated, and 'smarter' use of transport networks.
[ii] Vehicular communication systems are a type of network in which vehicles and roadside units are the communicating nodes, providing each other with information, such as safety warnings and traffic information. As a cooperative approach, vehicular communication systems can be more effective in avoiding accidents and traffic congestions than if each vehicle tries to solve these problems individually.